The best things in life don't usually "just happen."  Oh, I guess there are those occasional serendipitous moments that surprise us with pure delight, but that is the exception, not the rule. Mostly things stay the same or get worse without intentionality.
Work/Life Balance is one of those areas of life that doesn't just happen. It has to be thought about and worked on continually if you want to live a healthy, successful life. I know this from experience. As a young professional, I focussed on my career and did not properly prioritize my family or my health. The end results…..not very good. I could point out several other areas of life where I ignored something important while focussing on something else. Always, the results were less than ideal.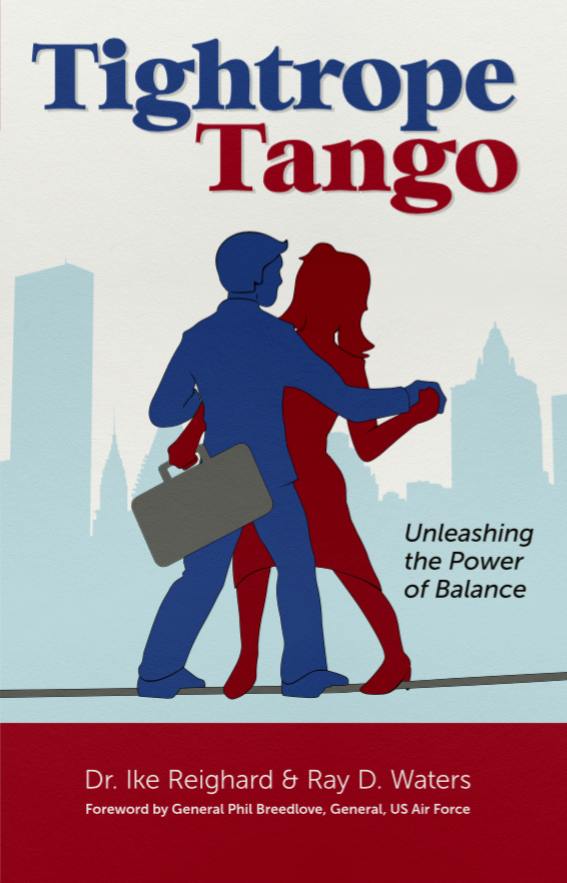 Scenarios like these are what led me to write my book on work/life balance titled, "THE TIGHTROPE TANGO  – Unleashing The Power Of Balance."  The book is written in parable form and tells the story of a young couple who are struggling with the daily demands of life. In their journey, they uncover four core principles that allow them to live truly balanced lives.
I wrote the book years ago, but Jane and I still go back and review it occasionally. I hear you thinking,  "Why would you review your own book?"  I have a theory that the most important ideas in our brain leak out from time to time and we have to revisit the topic to get ourselves full again.  At 54 years of age, I still have to sit down and look at best practices on work/life balance to keep myself in the zone where real success is found.
I am speaking today at a conference to 150 leaders who work in International Real Estate Management. I will let them know how I missed work/life balance as a young man. I will help them learn a better way.  It is a good feeling to know I am wiser now than I was.  And it is wonderful to get to share that wisdom with others.